Europes biggest afrodiasporic dance festival will finally take place again in Berlin from May 25th until May 19th 2022.
Due to the pandemic we were not able to realise the event in 2020 and 2021 and we are even more excited to welcome you to CDC Festival 2022 to finally share the unique vibes we are known for again.
Culture Dance Camp offers 19 workshops for beginner, advanced and professional dancers with the worlds most renowned teachers, including dancehall, afro dances, hip hop, litefeet and voguing in 2022.
Culture Dance Clash offers a platform for dancers from different urban dance styles to showcase and compete with their art in a positive environment. Culture Dance Clash includes a show contest with two categories, street dance and dancehall, and several battle categories: afro fusion, hip hop, dancehall and the innovative, CDC Festival own Culture Concept.
As in the previous years, the festival includes a welcome Jam Session for free, an interesting Conference with international guests, and unforgettable Aftershow Partys with the hottest DJs (you know you cannot miss our legendary boatride party)!
For the first time in 2022 we will have a Vernissage displaying art from the African diaspora and two Dance Theatre pieces from Jamaica and Ghana, presented for the first time in Europe, to round off the programme!
This edition is going to welcome about 1500 young participants from all over the world, who will visit the German capital to share their love for afro/diasporic dance styles.
Experience the unique vibes, original concept and outstanding line up of this event and register and save your tickets now!
"Quality of the workshops, Organisation of the event"
"The selection of teachers for the workshops, the content of the conference"
"The feeling, the community and atmosphere"
"I am so happy that you brought Jamaica to Germany. There are many things to say but I want to just thank you guys for organising such an awesome event, your patience and hardworking. Can't wait for the next one :)"
"Diversity of dance styles represented and authenticity from the teachers plus the vibe shows it's a family thing!"
"Opportunity to learn from different dancers at one event. Inspiration and atmosphere. Connecting with different people from all over the world.
The atmosphere of only enjoying and having fun."
CDC Festival is funded by Hauptstadtkulturfonds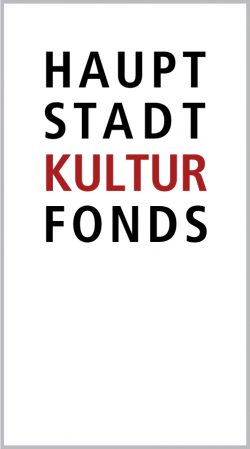 Location:
Gemeinschaftshaus Gropiusstadt, Bat-Yam-Platz 1, 12353 Berlin
Metro: U7 Lipschitzallee
Car: Navigation to Lipschitzallee 68, parking spot next to the car dealer