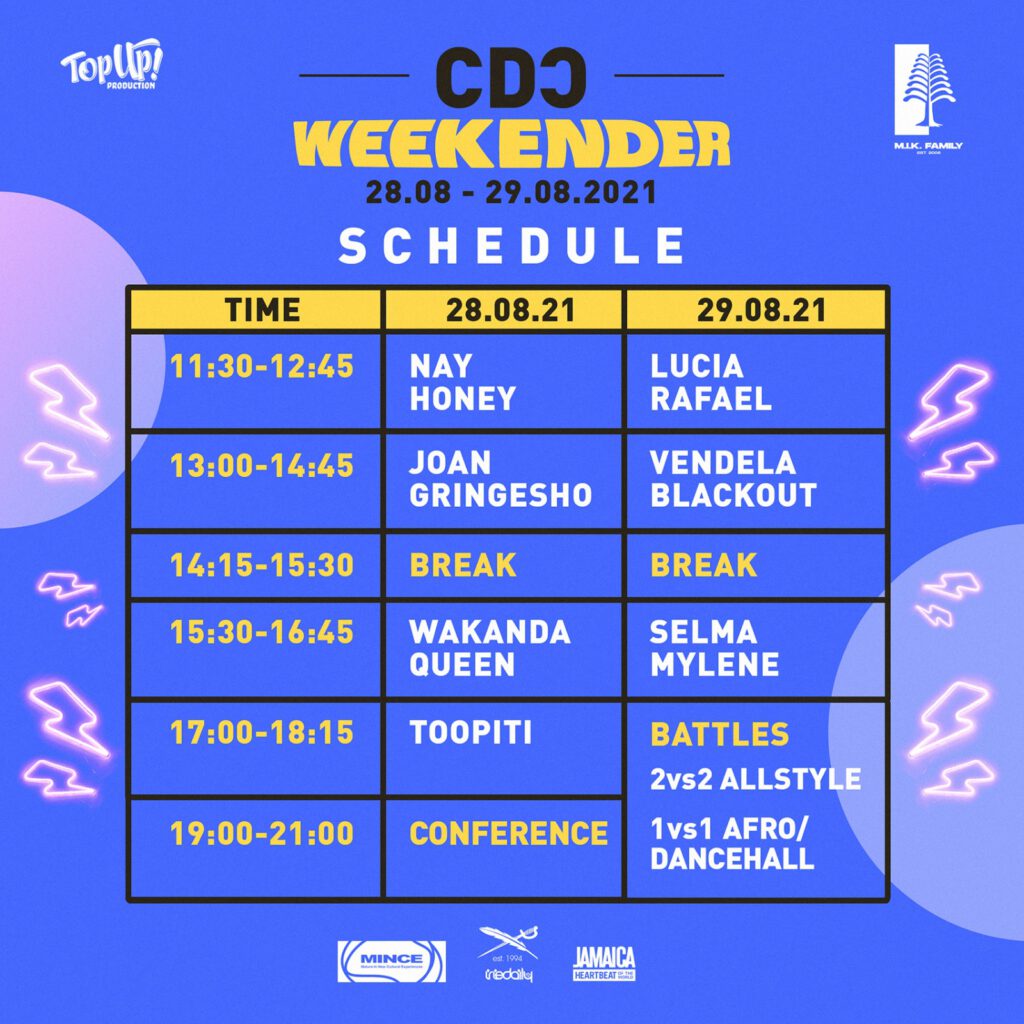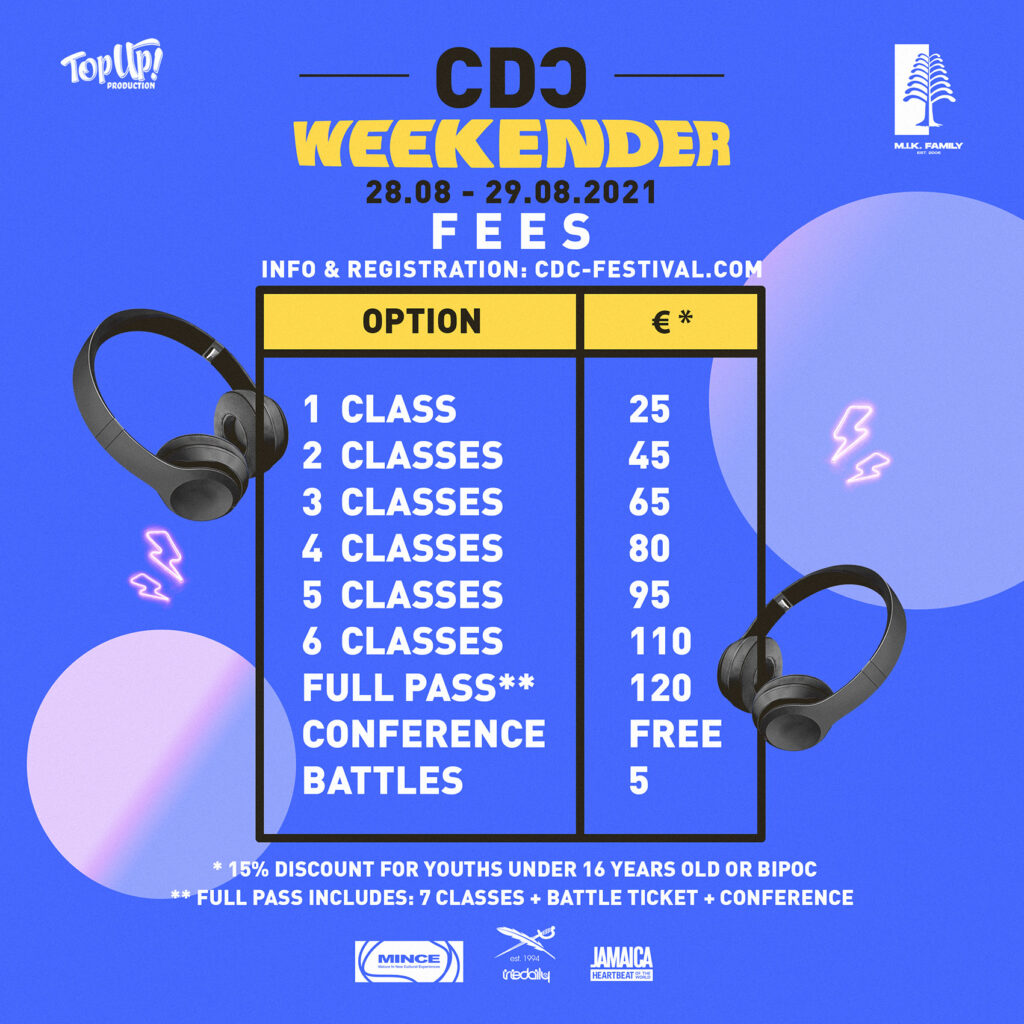 We are aware of the fact that Black people face systematic racist structures in their everyday lifes – as well as in the dance scene. The world is enjoying and practicing black dance cultures and Black people should have access first to events like these. Also, we are working on creating a "safer space for BIPoC in the black dance scene" and the more Black people participate at events, the safer the space gets.
At the same time, we ask all White and White passing persons to be aware of their white privilege – in life and in the dance scene. In general, and while participating at our events and projects. We kindly ask you to read and embrace the following paper "Rassismus- und Diskriminierungssensibilität beim Tanzen" (english version will be uploaded soon).
We all want to share good vibes and dance together. To be able to do so, awareness of the above written is required. If you feel like you want to talk about this personally, feel free to contact us.
* 15% discount for youths under 16 years old and/or Black persons of color:  to request your discount code please contact us.