Riddim of Joy and Resistance
CDC Festival is back! And again Europe's biggest dance festival around afrodiasporic culture will take place in Berlin, this time from 18th to 22nd October. Known for its authentic and original concept, CDC always succeeds in creating a unique vibe.
Following the motto "Riddim of Joy and Resistance" you have the chance to learn from an international line up of amazing dancers, join in a jam session and cheer on your favorites in the Culture Dance Clash battle! You can learn and exchange at awareness and empowerment sessions, listen to a conference, check out the exhibition or just sit back and enjoy the performance night.
This and much more is waiting for you at CDC Festival 2023 "Riddim of Joy and Resistance", so be quick and get your limited Early Blind-Bird Tickets* now for the special price of 250 Euros!
*Includes 10 Open Level Classes, 2 Empowerment/Awareness Sessions, Jam Session, Conference, Performance Night, Culture Dance Clash entrance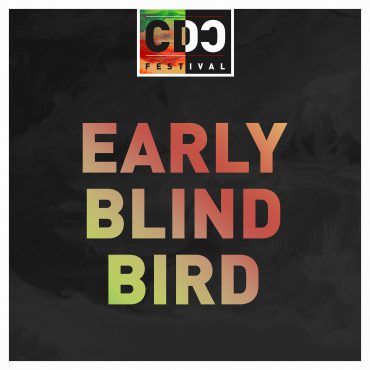 What participants liked most and say about CDC Festival 2022
"As a black person, I felt heard, seen."
"The celebration of black culture. The effort to try to create a safer space – the great lineup"
"The feeling, the community and atmosphere"
"The authentic dance classes and teachers. The aim to make create a safer space for people who identify as black. Meet great people! The foooood. Everything I could learn! From lectures etc."
"The musical was a big highlight. The artists you picked for the workshops were amazing. The vibes were special"
"I loved the fact that it was such a perfect mixture of things considering dance culture. The festival gave me life and lust and i feel so so grateful for having met and learned from these wonderful dancers and human beings! I want to learn more and grow and be more appreciative and listen better."
Location
Gemeinschaftshaus Gropiusstadt, Bat-Yam-Platz 1, 12353 Berlin
Metro: U7 Lipschitzallee
Car: Navigation to Lipschitzallee 68, parking spot next to the car dealer
The venue is accessible barrier free.
CDC Festival 2023 is funded by